I've been freelance and a full-time social media person/blogger/someone who overshares on the internet and gets paid for it LOL, since 2015. It has been one heck of a ride with a few mistakes made along the way, but all in all it has been one of the best decisions I have ever made. I love what I do 87% of the time (random number I know but it felt right haha) and whilst driving home from Homebase, after spending £55 on plants WTAAAAAAAF?? An idea popped into my head to do a post on the best and worst things about being a freelancer.
The Best
Creating Your Own Schedule
For the most part, I like to have a routine and stick to it. I like to be in bed at a certain time, and wake up at a certain time. I like to film my videos in the mornings and shoot with my photographer Jade on Tuesdays and Thursday. However, having the freedom to do what you want, when you want (within reason) is actually bloody beautiful. Some weekends I'll be bored with no plans so I'll work and be productive, which means during the week I can allow some time to sleep in or go get a massage, or literally not get dressed and watch Santa Clarita Diet all day lol. Other times I might work all morning and then take the afternoon off to meditate and paint because all my emails are done and the rest of my work can wait. Flexibility is definitely one of my favourite parts of being a freelancer.
Shopping *BUT ON YOUR BUSINESS ACCOUNT*
LOL! So shopping for content is honestly the fucking best. It's guilt free and exciting and I would be lying if I said that it didn't make me feel like a bloody sasspot. "Oooo I would like to do a post featuring this new jumpsuit from ASOS and yay, it can go down as a business expense". It just doesn't get old.
It's Varied
I have to say... my job is never really boring. There is so much variety in being a creator and things change for me day to day. Like I said previously, I tend to shoot with Jade on Tuesdays and Thursdays but even that is pretty varied. Some days we may shoot some body positive stuff and other days we might be solely working on sponsored content. Other things I may get up to during the week are; meetings, admin, photoshoots with brands, podcast recordings, panel talks and consultancy, editing videos, editing photos and so much more.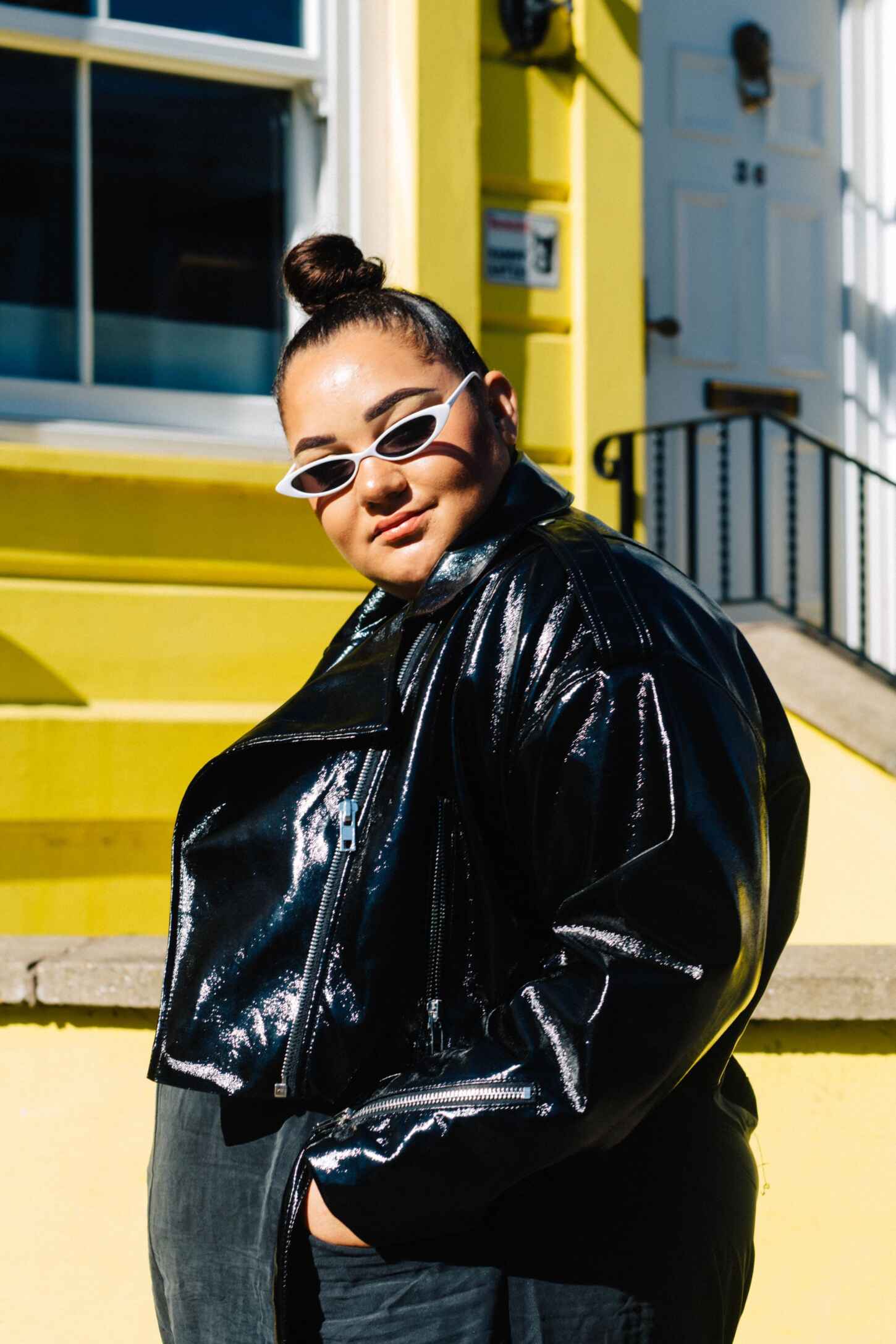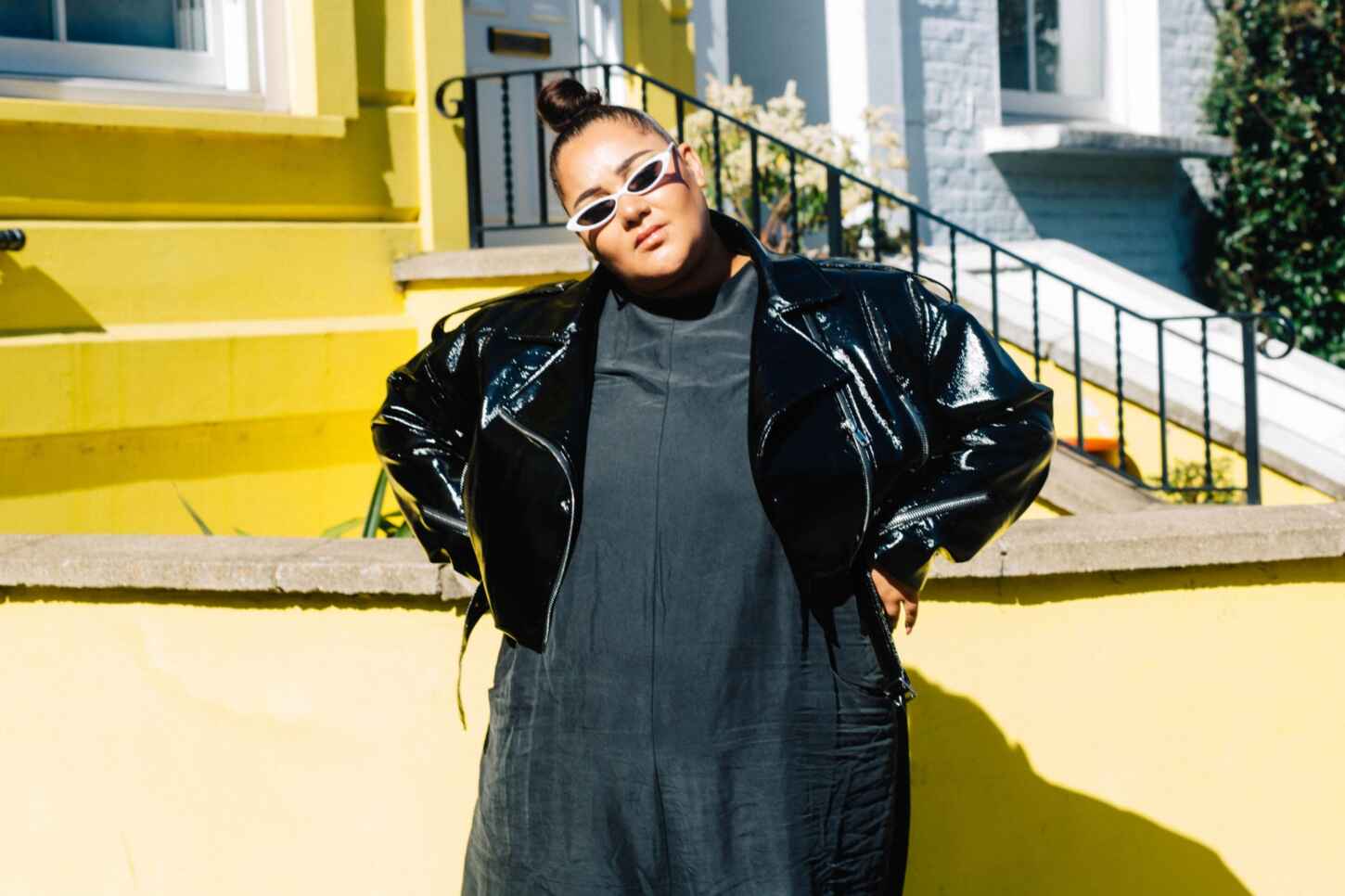 The Worst
Chasing Payments
Surprise Surprise!! It actually astounds me how inconsiderate brands are when it comes to paying on time. It's as if they forget we have bills to pay? I think I'm still waiting on invoices to be paid from 2017 which is just not okay lol. I have learnt to manage this by always always ALWAYS saving money after each payment I receive, but money doesn't last forever and there have definitely been times where I've been in my overdraft and putting things on my credit card. It's a bit like 'hey hun, I can't afford a loaf of bread do ya wanna let your finance department though that my invoice is over 16 days late.. cheers babe'. Some months I have -£700, other months I have £7000 but that is freelance life for ya.
Difficult Brand Work
*deeeeep breathsssssssss*. In the last few years I haven't had that many negative experiences when working with brands or PR's, but there have been a very small amount of times where I have wanted to rip my bloody hair out. A few months ago I had a fucking nightmare with one brand that I actually cried and cried and ended up texting my manager saying "Just pull me out of the campaign because this is just too much stress". It worked out in the end but it has put me off working with them again which is a shame, as they actually send a lot of work my way.
When you work super super SUPER hard on content, and a brand unnecessarily tears it to pieces, or is difficult when they don't really have to be, it is just so disheartening and mentally exhausting. It sometimes gets to the point where you genuinely think IS THIS WORTH THE MONEY LOL?
Admin, Admin, Admin
The one thing I consistently let slip and no matter how hard I try, I just can't stay on top of it. It might be because I absolutely hate it and find it extremely boring lol. From clearing emails that start with 'Dear friend', to having to breakdown all the cardboard I've accumulated from PR deliveries... I'm just lazy when it comes to admin lol and it is one part of my job that receives the most eye rolls.