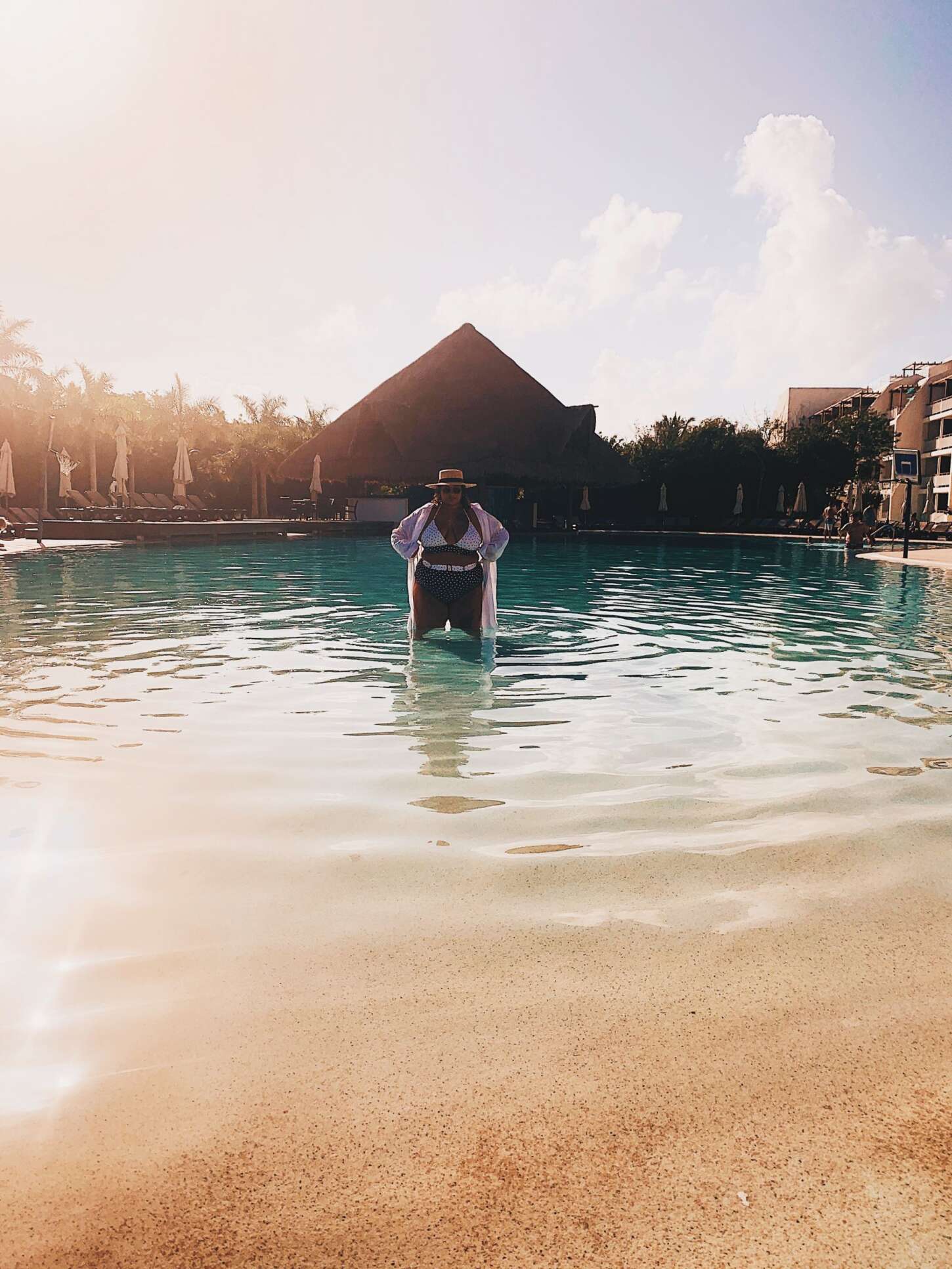 Photo by LPW
Location: Mexico
It's February, it's cold and I'm pale.
The only excuses I need to browse SkyScanner, Airbnb and #Bali on Instagram.
Let's talk, 2020 travel plans.
Los Angeles
I've been to LA once, for work and it wasn't the best experience. So many people rave about LA but when I visited, it felt like a sad and lonely place, but maybe that was my projection. I was in a really emotional state when my feet touched down in LAX. I was on my period, I had recently gone through a break up, I'd just started therapy again and I was feeling pretty damn alone. I didn't visit any beaches or any famous landmarks apart from the walk of fame and even that felt a bit.... flat. So this year I want to go back (with my boyfriend) and make a proper trip of it. We plan to go for around 3 weeks so Lee can work on music out there, I can have a few business meetings, as well as see friends, eat and explore, and of course visit Universal Studios because I am dying to go.
I want to immerse myself in LA as much as I can. I want to find some inspiration, shoot content and use it as an opportunity to relax and unwind. LA culture is super laid back and if I'm honest, I am not lol so I'm hoping my surroundings will somewhat rub off on me.
Bali
Probably the most Instagrammable place on earth and the most visited place for 20-somethings within the last few years, but guys, I HAVE TO GO!
I. NEED. TO. GO.
Bali has been on my travel hit list since Eat Pray Love and the bug to pack my life up and go there for a month is so real.
I don't think I've wanted to visit somewhere so much. From the food, the spiritualism, the culture, the people and the untouched beaches. I want revel in all of it.
So this is where I'll be for my 30th, for 3 weeks if not longer. I have Ubud, Canngu and Seminyak on my list, a couple of airbnb listings and a potential short hotel stay. With a bag full of kimono's, bikinis and bug repellant, I am hoping for a trip of a lifetime.
I have read countless articles, created a 'saved' list on IG and I've even bookmarked temples, restaurants and spas to visit. Bali for me is a a dream come true and I cannot wait to visit and share everything with you.
Barcelona
I would love to experience more short haul travel over the next year or so. Bar, Bali and LA, mini city breaks and long weekends away are a vibe I am jumping on. My boyfriend is obsessed with Barcelona and keeps harping on about how amazing it is and after a quick google and a chat with others who have visited, it is now on the list. Ive heard its bougie but also chill and if that's not me in two words then I don't know what it is. I like the finer things in love but for short periods of time because I'm not rich LOL.
So yes, Barca for 3 nights would be dreamy.
Manchester
Okay so somewhere a lot less glam and probably just as grey and rainy as London lol, but I need to see more of the UK and Manchester is first on the list.
I've been a few times but always for work and what I did see on those trips I really liked. Me and Lee want to go to shop, eat and sleep, which is the premise of most trips we take lol.
You know when you just need a change of scenery but you don't want to go too far?
We're going to make a proper road trip of it with snacks, multiple Starbucks stops and Spotify on loud. I can't wait!
Now I just need my invoices to be paid hahahaha.