-
Now I say *finally* because sweet baby Jesus I only found it this year - at the ripe old age of 26 lol.
Over the years my style has consistently changed, and not to be dramatic but I feel like I've changed my style the same amount of times I've changed my knickers.
As a young teen my style was heavily influenced by dance, hiphop and street style fashion. I wouldn't have been seen dead in heels and I used to skip school to go to FootLocker for the latest Nike drop. I lived in tracksuits, bomber jackets, bandana's and rope chains. I dressed pretty eccentric for the town I'm from and I loved colour co-ordinating down to a T.
-Then as I got older and entered my 20s, my experimenting with fashion really began. In hindsight I was lost and confused with how I wanted to dress, so I just dipped my toes in any style I saw on others and I basically ended up in a style rut for about 5 years LOL.
I remember trying to be preppy with oversized shirts, AA disco pants and Docs. I then entered the girlie stage with floral dresses, loads and loads of bangles and plimsols. After that it was a mismatch of trying to dress minimal and chic because thats how all the successful fashion bloggers dress, to slightly rock chic'ish and hipster like I'd just stepped out of Old Street Tube Station LOL.
For such a long time I didn't know who I wanted to be and I think that manifested with struggling to find my personal style.
-
I also think dressing for my body and working out what I believe is flattering on me took a while. We are bombarded with so many images of how we should look and dress that it would be silly for me to think that didn't have an impact on me. It did!
I spent a lot of time looking at how other women dressed and instead of taking inspiration, I just felt envious.
Why can't I dress like that?
Why can't I afford to buy that?
I wish that I could look like her..
You get the picture right?
I was stuck between a place of how I wanted to dress, but not knowing how. I like being stylish but comfortable and I love colour but for so long I completely pushed against that. A few years ago there was a rise in capsule wardrobes and scandi style so I immediately decided that's how I needed to dress. It didn't suit me and quite frankly its boring, but nonetheless I wasted a months wages on building a wardrobe that I didn't actually like.
Then last year when my mental health was at its worse because I was finally dealing with my trauma, I gave up. All I wore was leggings, hoodies and trainers which is fine, but for someone who loves style and fashion as much as I do, it was a little bit soul destroying. I was lost in every aspect of my life, but little did I know the absolute pot of fashion gold I would encounter once the rain cleared and the rainbow peaked through.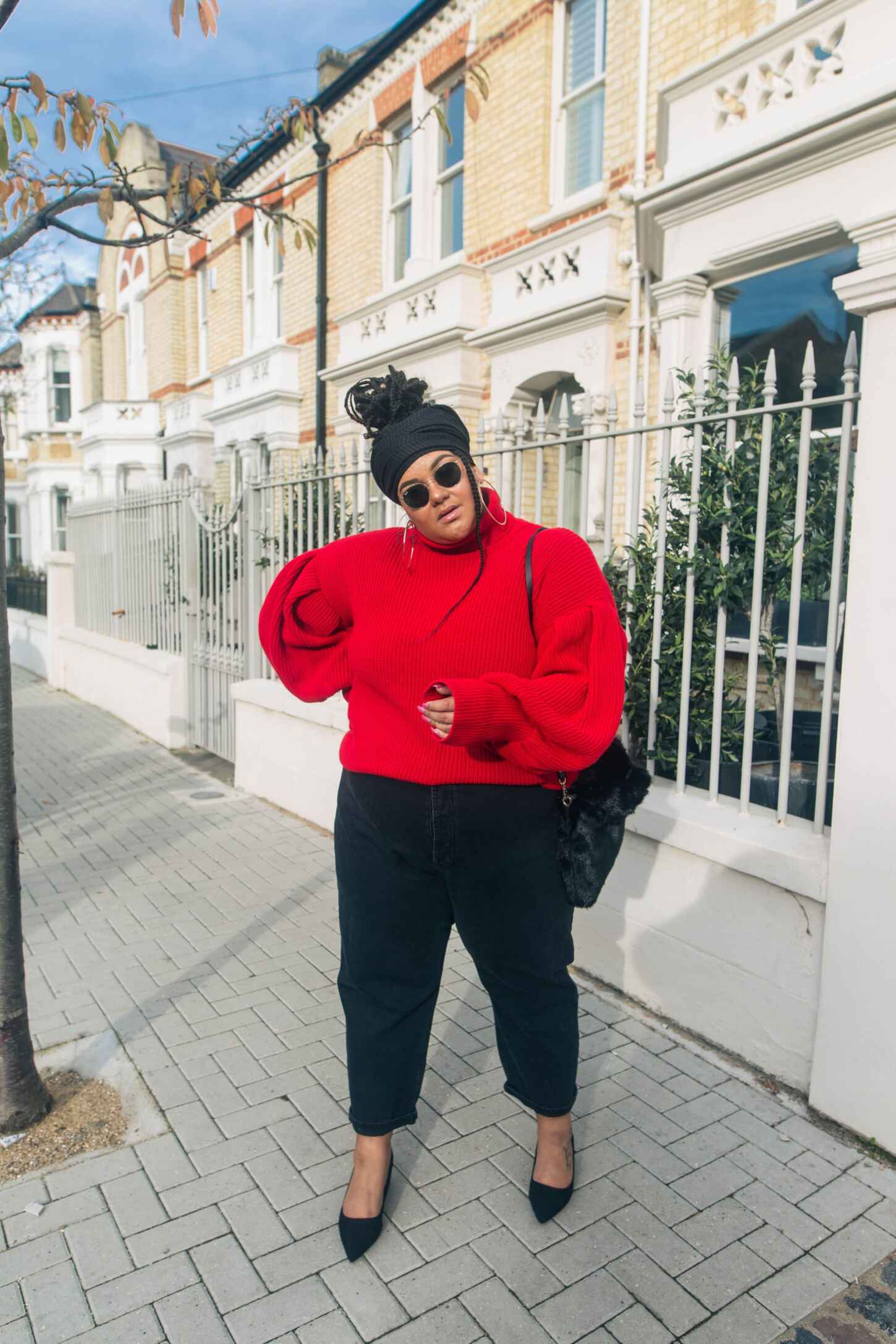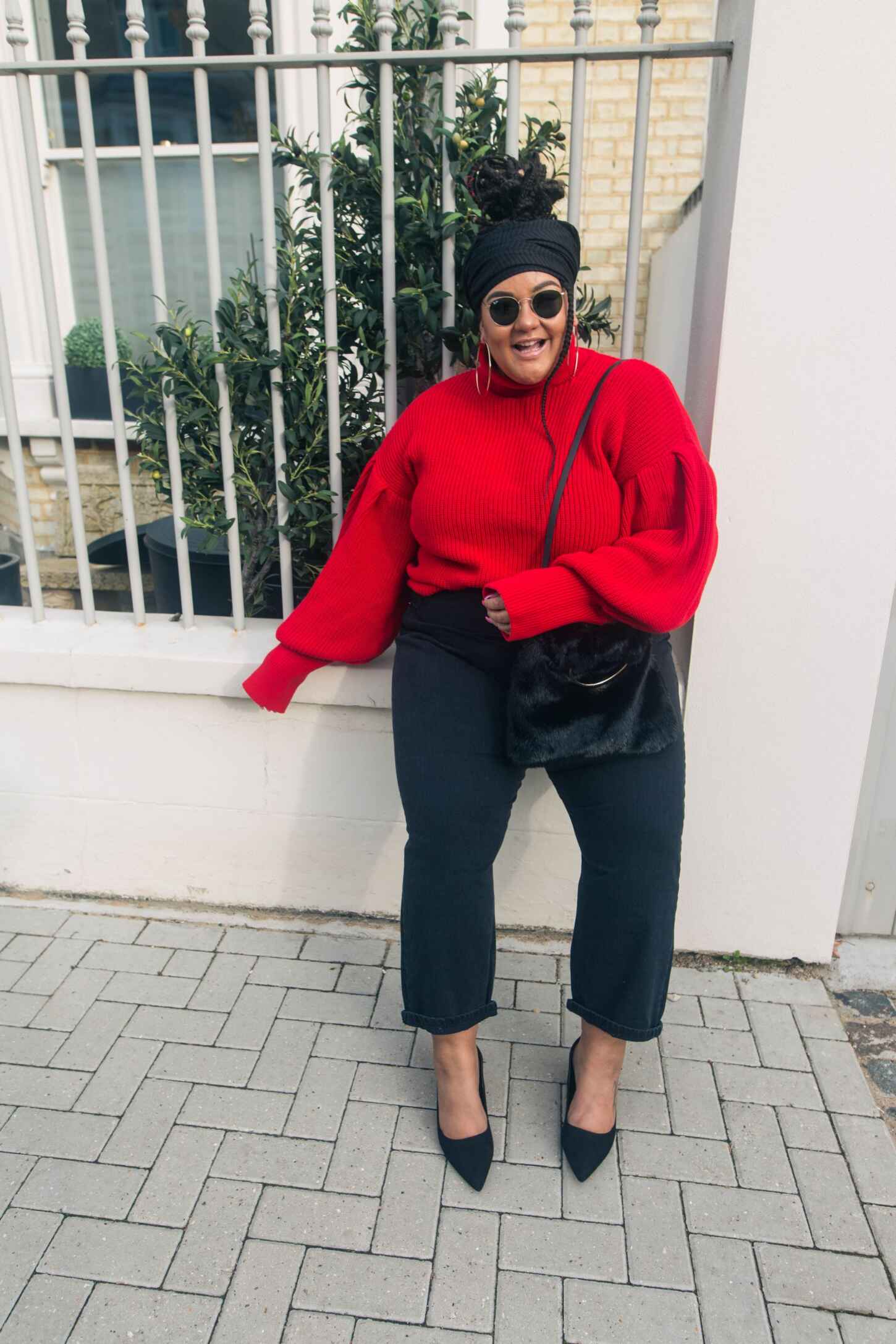 -
Fast forward to 2017 and all these different styles that I had tried and royally failed at lol, as well as getting to know a new and improved version of myself, I fell completely head over heels in love with fashion.
Get Inspired
A huge inspiration came when I changed my hair and got some braids. I don't know why but when I got them done I finally felt like me - a me I hadn't even met before. I felt confident and sassy, beautiful and strong and that definitely played a huge part in helping to develop my own sense of style. It was like finding my true self, enabled me to dress like my true self too.

Create A Mood Board
I definitely have to save and store outfits I like or I would like to recreate so that I don't forget them. The old school way is to cut out images from a magazine and create a huge collage but as of late - that just doesn't work for me. Instead, when I'm out and about, I'll write down what someones wearing if I love it, or I'll take a cheeky snap so that I can look back at it later. Other times I'll browse Instagram and save amazing outfits from my favourite fashion accounts. I always make sure I follow a diverse bunch of people who post outfits that I like - that way I tend to get inspired instead of envious which is what used to happen.
Perform A Wardrobe Audit
Whenever I'm in a style rut or I need some inspiration but I'm low on funds, I'll sift through my ever expanding wardrobe. Do I need this? Does this even fit? How can I re-work this for this season? Shall I throw this out because I haven't worn it in 4 years? I'm definitely not into the idea of a capsule wardrobe, but I do think having a wardrobe that isn't bursting at the seams, will make your life easier when deciding on what to wear in the mornings. Quite often, if I can't see an item, I won't remember I own it, let alone wear it. I now try to have a clear out every 2 months so that I can make sure I am getting good use out of the clothes I've bought.
Decide How YOU Want To Dress
What looks good on YOU in YOUR opinion? When do YOU feel comfortable? What makes YOU like an outfit?
Work Out Your Staples/Basics
Even the most flamboyant of people will have a core collection of clothes they wear day in and day out. For me, its skinny jeans, Mom jeans, high waisted jogging bottoms, oversized jumpers and cardigans and of course - a pair of black boots. During the summer this will obviously change but as we're in the middle of winter - thats what my staples are.
Play With Accessories
The best way and easiest way to take your outfit from 0-hero is to use accessories to your advantage. In my opinion an amazing bag or pair of earrings can really make your outfit that little bit more special. I love pairing my outfits with sunglasses, some incredible tassel earrings or a statement shoe.
Have Fun
Fashion isn't supposed to be safe - its supposed to be fun and daring and bold. In my opinion its about causing disruption to the industry and commanding your assertiveness wherever you go. Its about showing who you are and that alone is so powerful. Wear colour if you want to, dabble in print and texture. Wear things oversized and rock every outfit with a pair of trainers. There are NO rules. Just wear what you want and fall in love with dressing for yourself.
Go Shopping
Ah, the best part lol. Once you've had a long think about how you like to dress, the pieces you need and the pieces you don't, its time to put your money where your mouth is. Now, I don't recommend ever buying an entire new wardrobe all in one go because WHO HAS THE TIME OR MONEY, but I do recommend shopping around on the high street and online for stuff you absolutely need, and then the stuff you'd like. I'd also like to add that if you don't have a lot of funds - then thrifting is great, as well as raiding your friends or siblings wardrobes for the stuff they no longer like or wear - please ask first lol. Another top tip from me to you is that when it comes to shopping, try not to impulse buy. Try to think about how the item will work in your wardrobe and if its actually worth the money.