Since the world began we have been conditioned to 'dress for our shape'
which is basically a sexier version of saying 'dress to look slimmer'.
Smaller.
Leaner.
Thinner.
Just a bit more svelte.
Just like most women, I definitely get caught up in sticking to outfits that are flattering, but there are only so many ways you can wear high waisted trousers with bardot tops lol and if i'm honest, constantly trying to look 'your best' is boring.
It's also very empowering sticking up two fingers to fashion rules (who even invented them anyway?).
You can wear whatever you want at any size or shape. Fashion is meant to be fun and rules are mean't to be broken.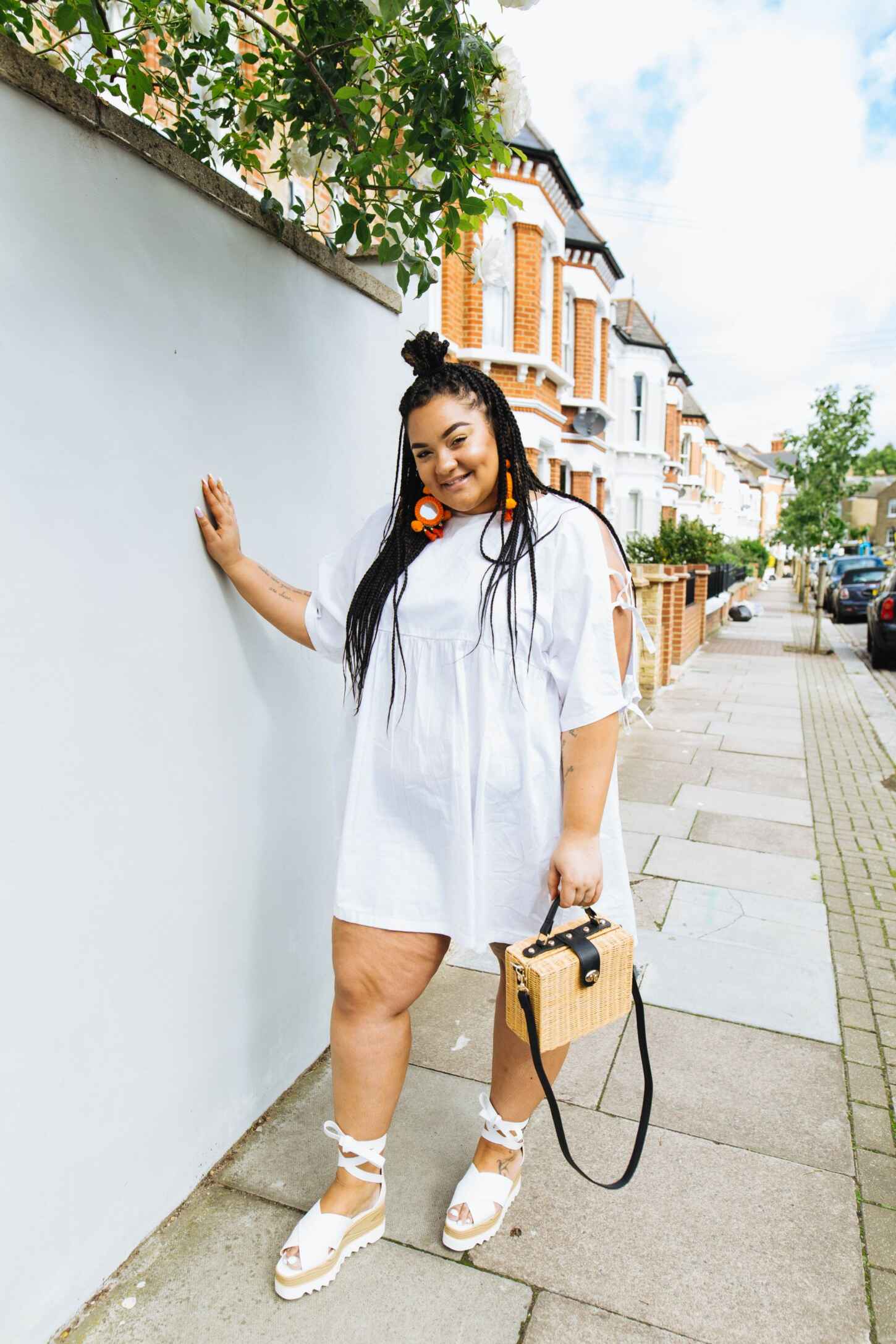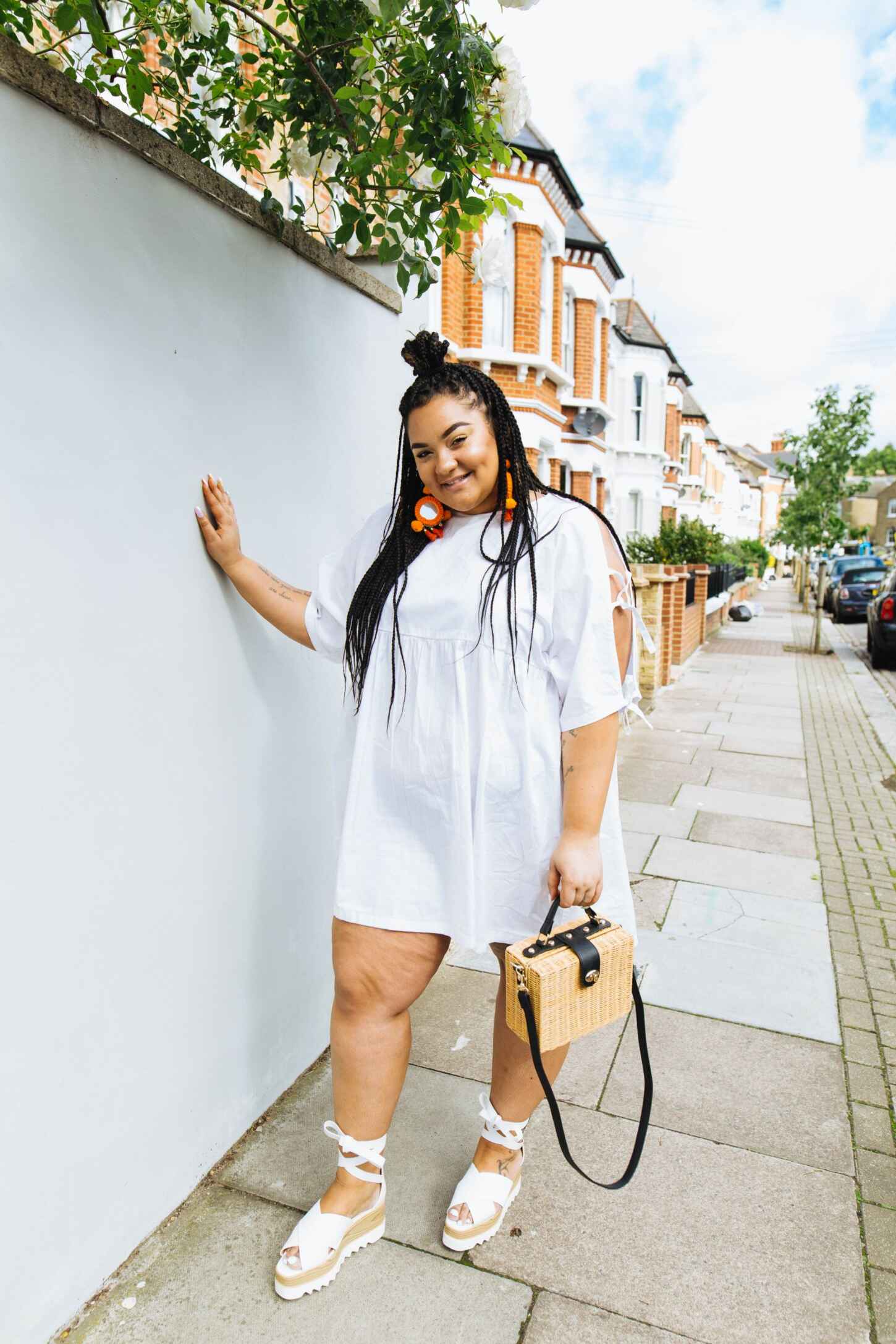 Style Notes
In terms of this outfit specifically, I never thought I'd wear a white smock dress but here we are and I am loving it.
This one from Monki, is a size M AND its only £25 which I think is pretty damn reasonable.
The dress itself is comfortable, light, fresh and crisp - I can't wait to wear it with a tan in Greece.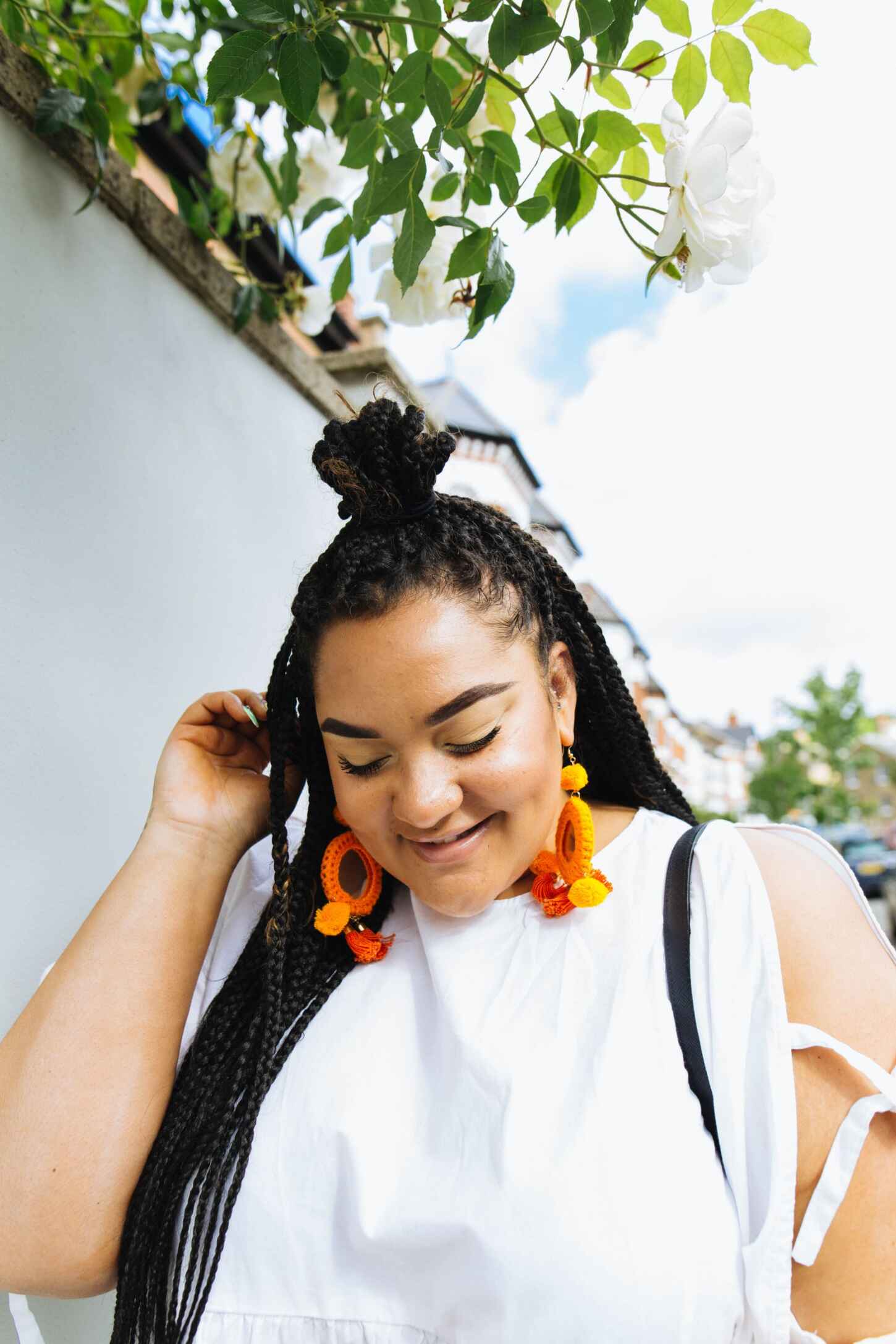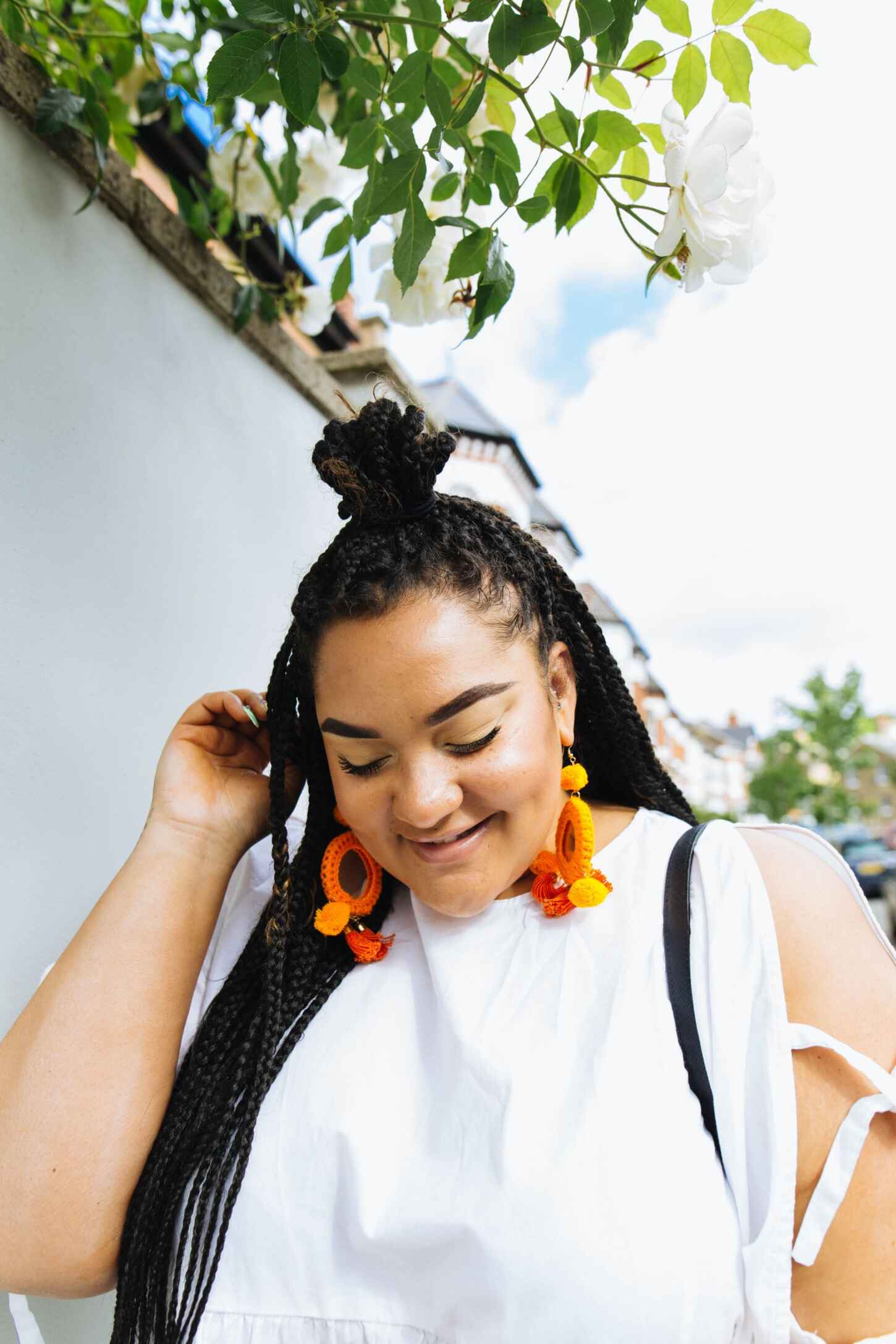 If you have the confidence, you can pull of a n y t h i n g!