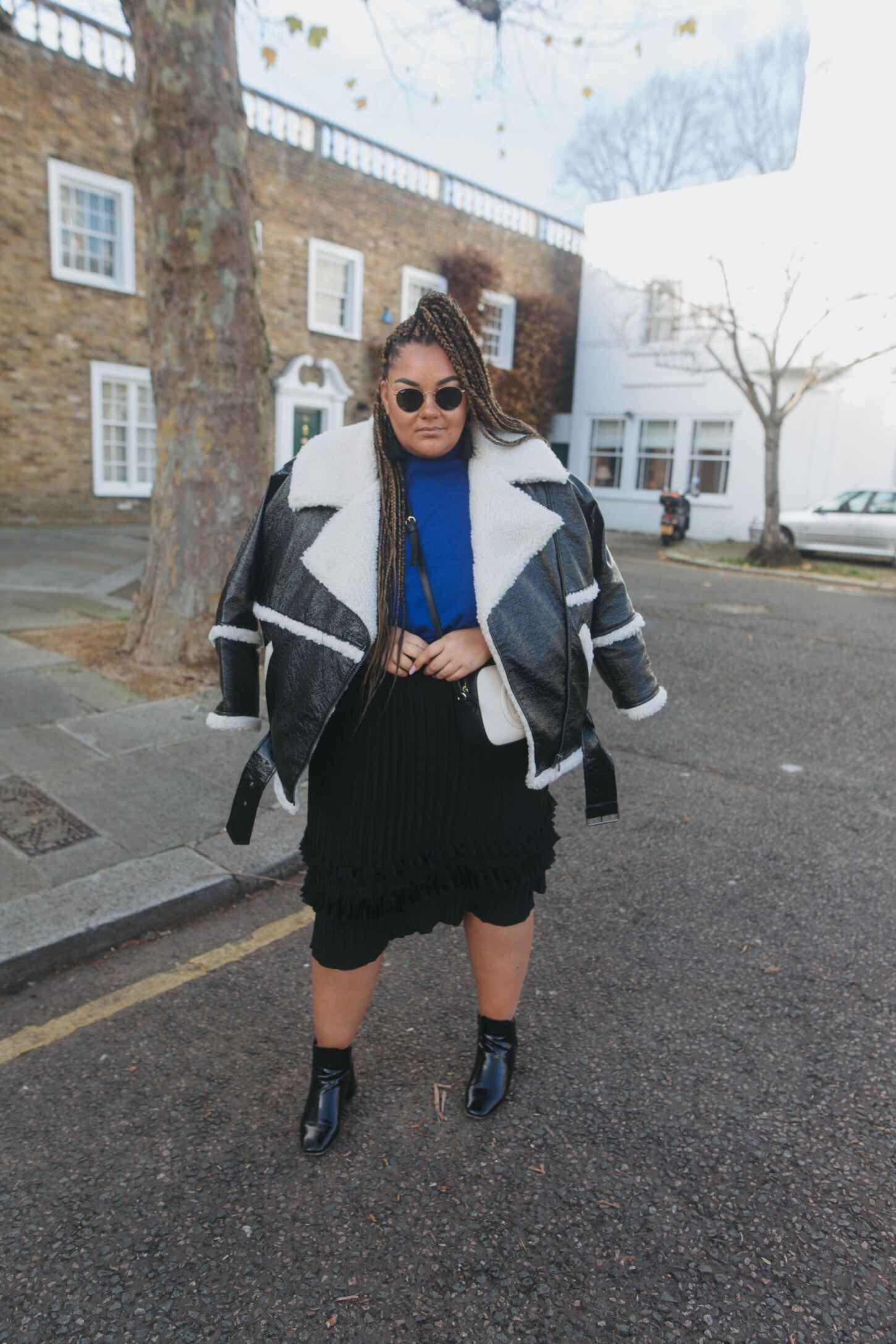 -
First of all, huge apologies for not posting for what seems like forever. I decided to take some well needed time off over Christmas, and then I got stuck in New York after New Year due to the snowstorm. So today (Jan 15th), is my first week back to normal life. I'm actually really excited for my usual routine, and to return to writing, shooting, filming, self care and all the other things that make me happy.
I used my time off to rest, reset and recharge. 2017 was a great year, but a draining and tough year nonetheless. Over the last few weeks I've eaten good food, visited my favourite people and explored the concrete jungle of NYC. But now its time to get my head down, push on and make this year the best one yet (if only I could muster up some motivation).
With all that being said, I wanted to share with you, a huge change I am making for the foreseeable future, in regards to how I use social media. I guess its a natural change, and something I have subconsciously needed to do for a while. I actually already implemented it back in December, and my god is it making such a difference already.
Yes, social media plays an important part in what I do, but a question I kept asking myself was 'but does it need all the attention I keep giving it'?
The answer to that was no!
So the thaaang I'm changing, is simply not mindlessly strolling anymore. Although I follow so many incredible people, I can't always avoid RT's that annoy me or other triggering factors that just comes with social media. I also find blogging drama absolutely hellish at the moment, which seems to be a thing that is happening time and time again. I'm just not feeling the constant negativity and cattiness that appears on my feed. I also often find myself in what I like to call, an 'Instagram hole'. This hole consists of comparing myself to every 'baddie' and super slim model with a giant bum - wondering why I don't look like that. It consists of comparing my career, my life and my financial situation with everyone else - people that I don't even know. Does anyone else do this?
The trolls and general online hatred is something I am also shying away from. I'll no longer be engaging with shitty comments from people, whether I'm trying to defend myself or I'm just bored and chasing the adrenalin of arguing with an anonymous person. That actually moves me on to touching upon replying and engaging in general. Last year I somehow fell into the 'superhero complex'. A mindset where you feel compelled to preach and give an opinion on absolutely everything you deem important. Last year I spoke a lot about diversity, race, inclusiveness, intersectional feminism, white privilege, sexual assault, food, eating disorders and body positivity (theres more but I won't bore you). And whilst all of these are SO important, and its always great to use my platform for the greater good, I don't actually think Twitter is always the best place for it. I am just one person and constantly reacting to every trending topic or discussion has left me fucking empty. So if you don't see many tweets from me, about stuff that you believe I should be talking about, its because I am simply choosing not to - for the sake of my mental health. I will however be writing more and more on here about subjects that I feel are relevant to who I am, and things I think you lot will find interesting.
Sometime last year I also unfollowed news outlets, triggering accounts and people who I just don't particularly like. There is a lot of shame and guilt around unfollowing people, but honestly - its made the little time I spend scrolling so much more enjoyable. For the accounts I can't unfollow for whatever reason - I've just muted them. I know some of you may thing 'but how will you find out what's going on in the world', and to that I will say that I will actively go looking, which will be on my own terms which I think is important.
All in all, 2018 is the year I actually enjoy social media again, but won't be prioritising it over anything. Last year I was SO incredibly busy and I've realised that I could've spent my time more wisely and limited the amount I spend engaging and subconsciously digesting nonsense.
As you will probably know, I've dedicated my life to healing, growth and self love and to be honest, social media isn't always the best for me. I need to focus on so much for the foreseeable future, that this is decision I have had to make. Its not as dramatic as it sounds lol, but I wanted to let you all know about this so you don't suddenly think I'm ignoring people, or that I'm not okay. I'm fine, I'm just working, getting my head down and trying to live life.
Sorry in advance if I don't congratulate my fellow online friends on exciting news that's been shared, or if I ignore your tweet letting me know about a hideously racist article. I will try my hardest to keep up to date with you all, but unfortunately it might not be easy. I hope you all continue to support me via the internet, and enjoy the tweets and content I will be putting out over the next year or so.