-
TW: Rape & sexual assault.
If you've purchased No Filter you would have read my story of rape. It is something I don't really speak about because it's still so taboo. I was raped by two men when I was 16 and I only processed this and stopped blaming myself this year - thats 11 years of shame and guilt that I've carried with me and the emotional burden has manifested in many ways.
I didn't speak out about the sexual violence I endured because I thought I wouldn't be believed. I didn't know who to turn to or what to do, so I internalised that pain and disconnected from my body. I lost all of my self respect as a teenager and I genuinely believed I was damaged goods. When someone (two people in my case) abuse their power and take away a part of you that you don't even know you'll ever get back - the feeling is indescribable.
My relationships and self esteem have been greatly affected by this and I have spent my life trying to forget what happened to me.
However, there have been so many occasions within the last few months where I have felt compelled to speak out and use my platform - in the hopes other survivors or victims (whichever word you use) feel less alone. But for some reason, I just haven't felt safe enough to. I haven't wanted to #MeToo with my story, or chat with friends about cat calling and sexual harassment, that is until now..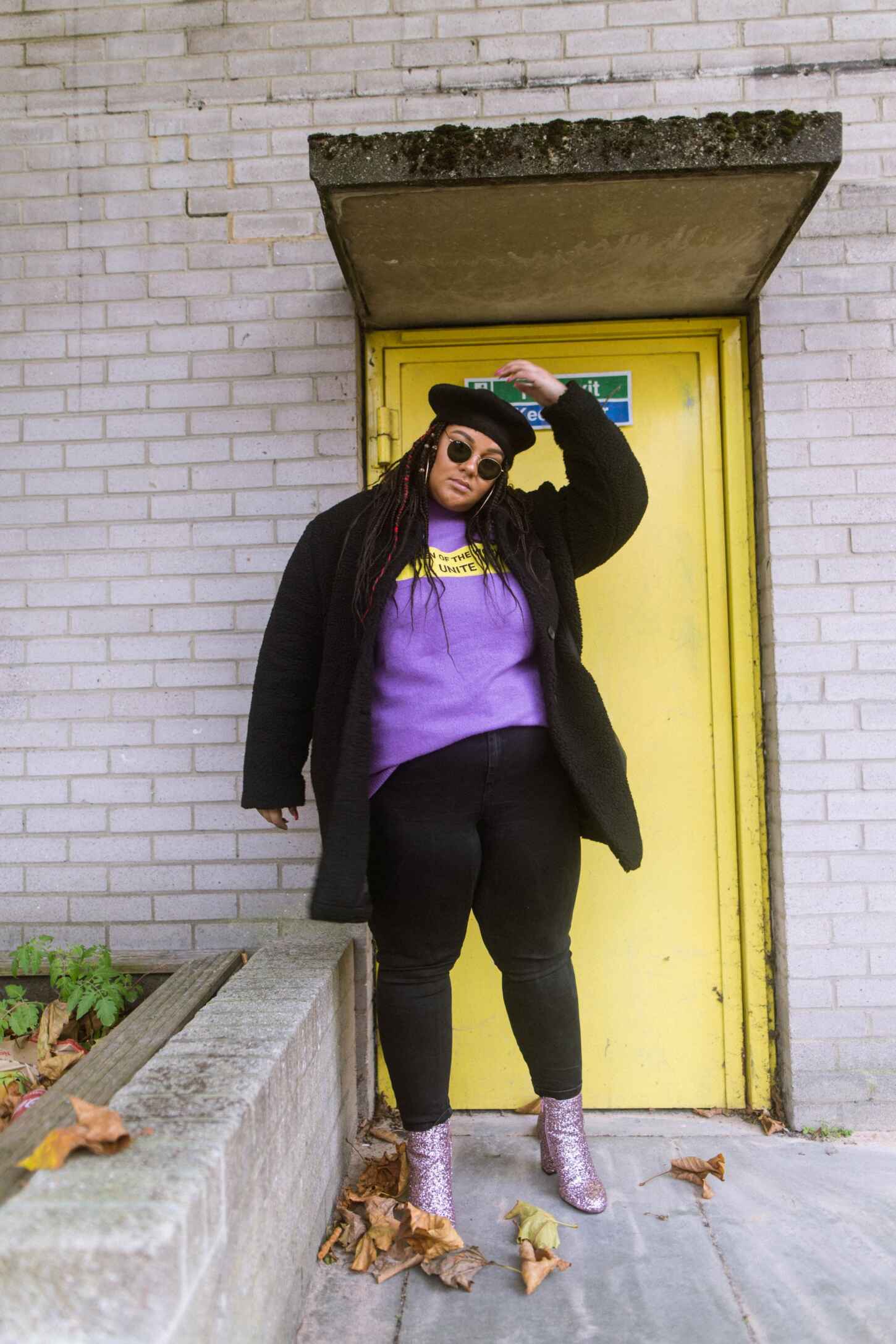 Write For Rights is a global letter writing campaign that takes place every year in December, founded by the incredible movement - Amnesty. Millions of supporters and activists will write letters far and wide to people who have had their human rights attacked. It is the chance to send your thoughts and well wishes to someone who needs them, and a chance to stand in solidarity with another human who is being treater lesser than.
When Amnesty and I sat down to talk about our longterm collaboration, they shared with me numerous stories of men and women all over the world who are experiencing serious injustices and I knew from the offset that I needed to be involved.
The story that touched me the most was that of Azza Soliman. An Egyptian lawyer who speaks out for victims of sexual abuse, rape, domestic violence and torture. Due to Azza using her voice she has been branded a threat to national security and she has even been accused of being a spy.
Azza has been arrested, interrogated and had her assets have been frozen. She has been a victim of numerous smear campaigns and is now facing charges of slandering Egypts image by claiming that women in their country face rape.
Amnesty and now myself are campaigning for Azza's charges to be dropped and for her to be able to continue the amazing work she has done. The Egyptian government are trying to silence her for giving a voice to other women they have silenced.
This is why I have decided to write Azza a letter of solidarity and strength.
If you would like to do the same please find more information on how to do this here.
During my life I have been silenced on numerous occasions, one of the worst being my rape. I was 16 and I truly thought if I spoke up I wouldn't have been believed. I was embarrassed and ashamed and I felt like my body no longer belonged to me. That feeling stayed with me until only a few months ago when I felt brave enough to deal with my trauma. There are millions of women all over the world that have fallen victim to sexual violence and I commend you for the work that you do to spread awareness and bring justice. As a teenager I internalised what had happened to me because victim blaming and rape culture is so rife throughout society and who was I to question it? I definitely thought it was my fault at one point too. Did I say no loud enough? Did I bring this on myself? Were my jeans too tight and sexy? That was 11 years ago and I don't really think the world has improved that much since. I suppressed how I felt and that manifested in self hate and mental health issues later on in life. I didn't have much self esteem as a child so when I was violated it simply confirmed how I already felt and I took that out on myself. Sexual abuse is so taboo and I still struggle to talk about it now - mainly because I know how uncomfortable it makes people feel and I guess they don't always know what to say. Just a few days ago someone said 'sorry that happened to you Grace' and I replied with 'its okay'. Only its not okay, its absolutely abysmal and something HAS to change.
But people like you give me hope that there is good still left in the world, when I feel like there isn't. You are brave and courageous and in a world that devalues women - you fight for us instead. Thank you for speaking out and using your voice and education for women who have been silenced, women like me. I stand with you during this difficult time and you are not alone. I decided a longtime ago that I wouldn't use my platform to speak about my rape but hearing the work that you do has inspired me to do all that I can if not for me, but for other women. I hope that justice is served and if you haven't heard it today - you are worthy and strong and resilient.
All my love,
Grace.
So to all of you who have been silenced - I am with you. Maybe you'll tell your story soon, maybe in a few years, maybe never at all. But whatever path you take, I hope its your decision and not the people who violated you. Although I too was sexually assaulted, I don't really know what to say in this instance. However what I will say is that I believe you & no matter what - it was never and will never be your fault.