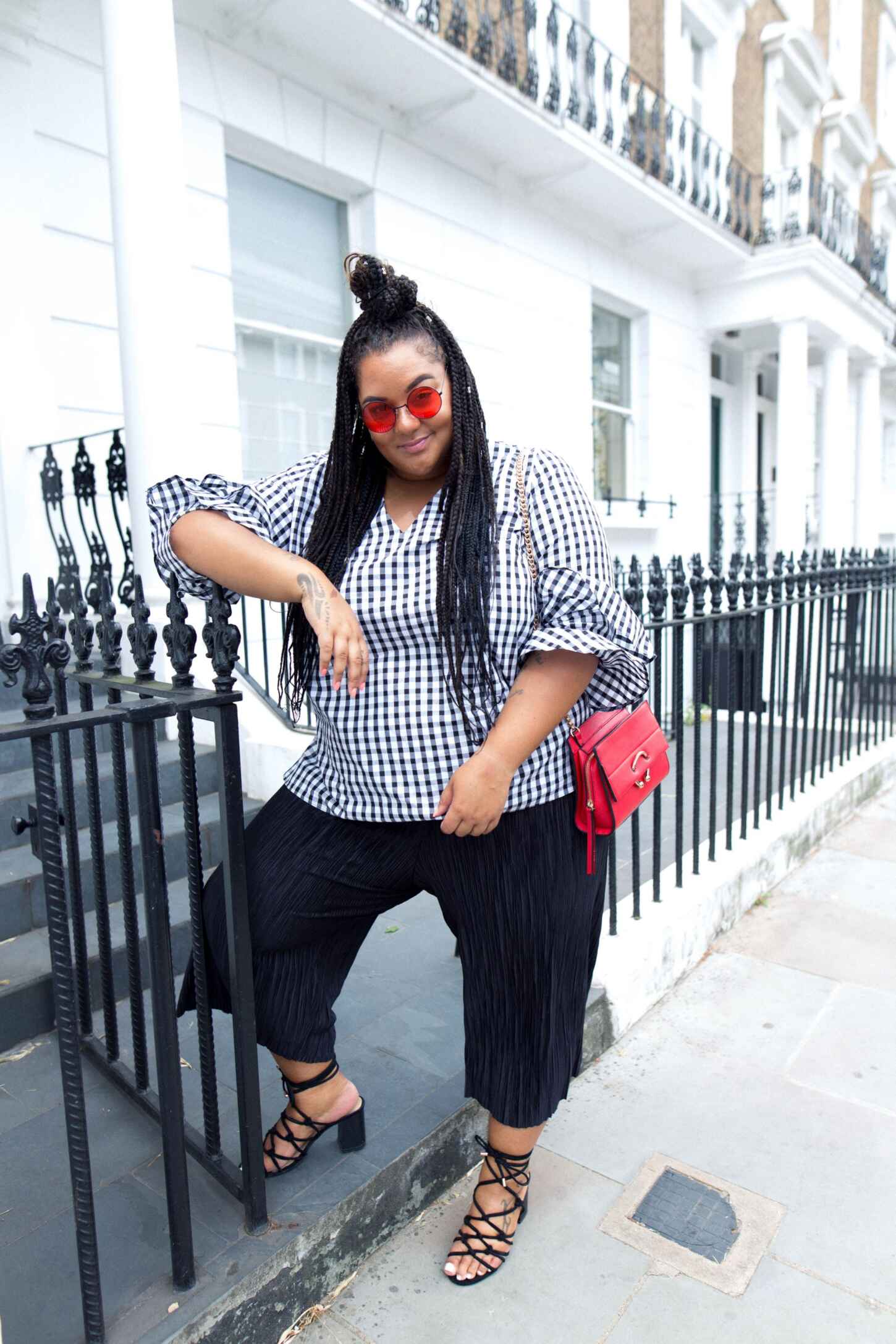 As of late, style posts are my absolute favourite thing to share with you. Whether its an excuse to shop, or hunting down a new location to stand in front of, I just can't get enough of compiling together an outfit that I love & publishing it for the world to see.
Since 2017 my blog has had a little bit of a shift. I feel like I've finally found my feet with sharing inspirational content - the stuff that makes you feel good, as well as being materialistic and vain lol - the stuff that makes you look good.
Style for me is all about embracing who you are and telling all who sees you that 'Hey, this is me. I'm bold & I'm beautiful'.
However, there is more to style posts than simply browsing ASOS for their latest drops and standing in front of million pound houses in Kensington. Personally, the evolution of an outfit post is to create a short story, make the process of reading extremely visual and (which is the most important for me) leave the reader feeling a little bit better about themselves than when they first started reading. So here's how I do it.
1. Shop
Some might argue that this is the most fun part lol, and I may or may not agree with them! Being a full-time blogger who produces a lot of content on personal style, I like to introduce my readers to new pieces that are on the high street. From River Island to Office, to of course my number one fave ASOS. So whenever I have 'blog shoot day' coming up in my diary, I browse a few sites to see what new stock there is. The purpose of sharing my outfits with you, is so that you can obviously also replicate or take inspiration from them, so if I'm wearing new season pieces, it just makes everyone's lives easier. I also shop to find inspiration for outfit ideas too. ASOS and Pull & Bear are both incredible for this.
2. Put The Outfits Together
One of my blogging secrets and probably a secret for many bloggers, is that I shoot 4-6 outfits in one day. I unfortunately don't have a blogging bestie that lives near me who can shoot me spontaneously, so I have to plan my outfit content in advance. To do this, I usually think about what I've been wearing recently, outfits I've seen that I'd like to try and then with the new stuff I've ordered in step 1, I pull everything out, try it on and then stick it all on my clothes rail. This is where I'll also pair bags, sunglasses and jewellery with the outfits I've chosen.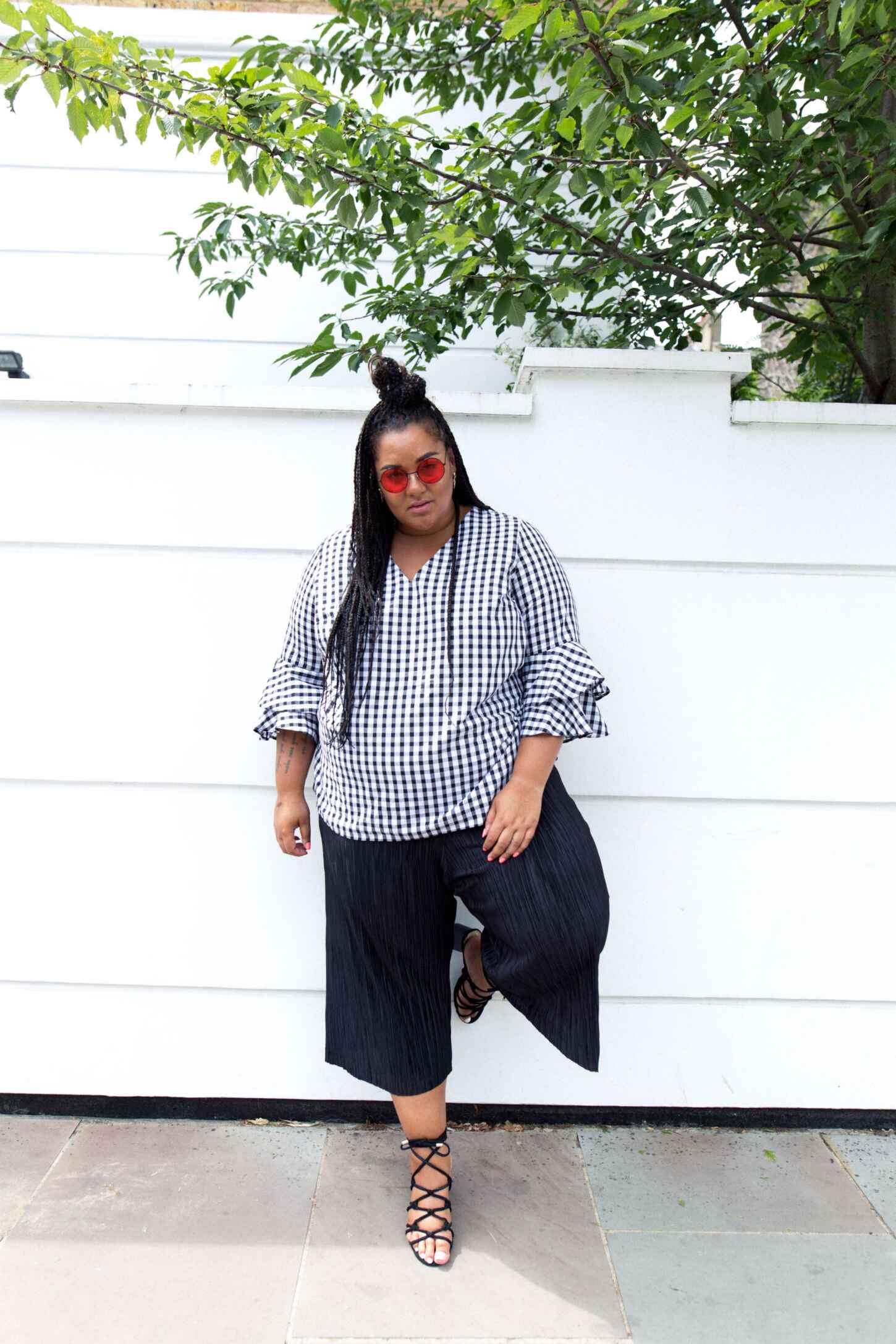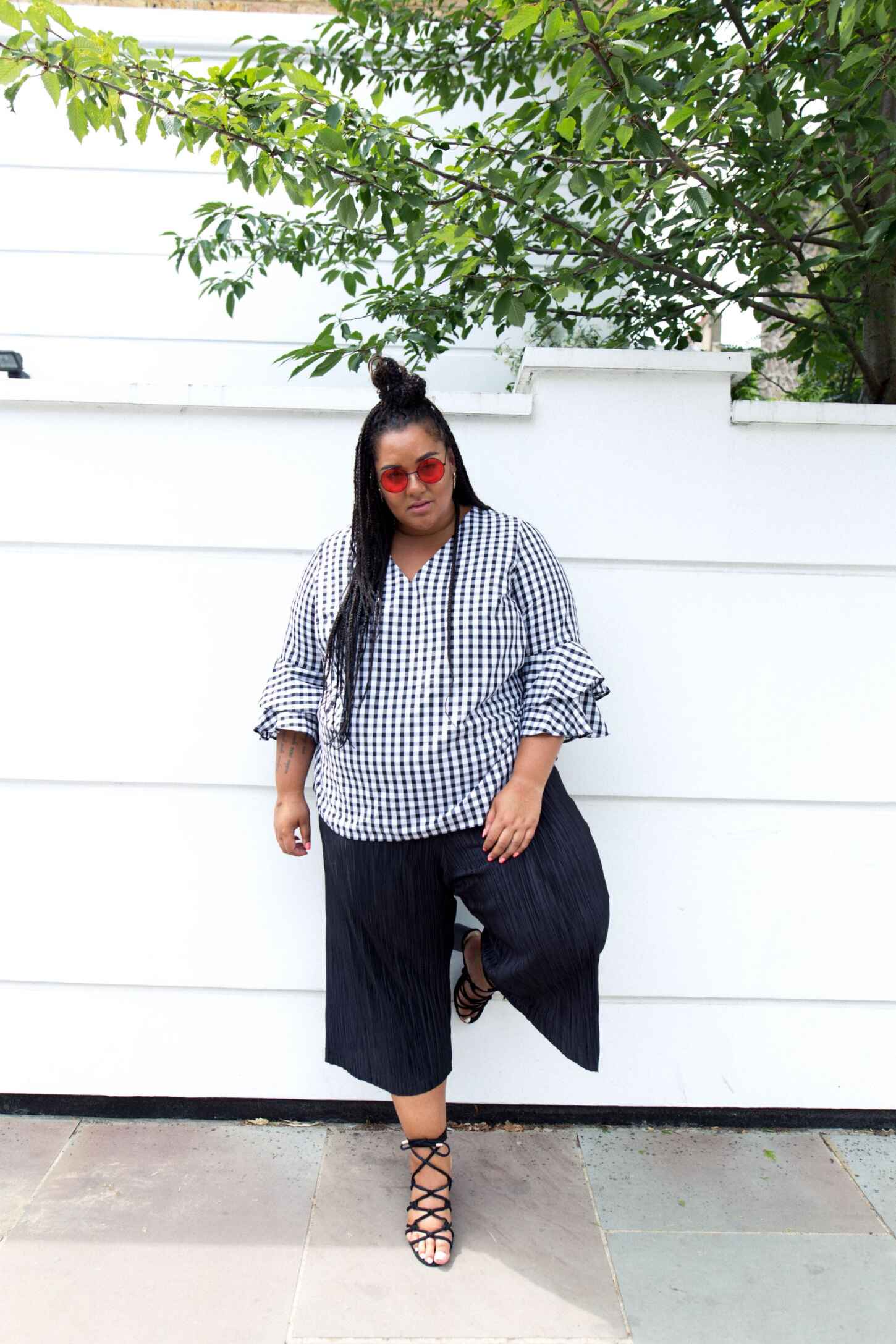 3. Decide On A Location
This is probably my least favourite step in the entire process and a task I often delegate to my photographer Jade lol. When shooting any outfit, I like a clean, bright, street location. I'm not the biggest fan of always having greenery in photos, so I try to shoot in places that are a little more industrial or built up. I live in South West London, about a 7 minute drive away from Fulham, so I sometimes shoot around there (thats where I shot this outfit) but I usually just shoot near my flat because I'm lazy lol. I also get ready at mine, then I drive to each location. I've previously attempted to get ready in toilets or on the side of the road in a pop up tent but I'm not about that life haha.
3. Shoot
The next step is to actually shoot all the different looks, in all the different locations, whilst trying not to sweat off all my makeup and get stressed that I look like a troll in the photos lol. I then shoot around 3-4 images before asking Jade to show me what they look like. I can then gage if the outfit is shooting okay, is there a fag end in the shot? and do I need to moisturise my dry ass feet (the answer to these are usually a yes LOL). Once I'm happy with the setup, the lighting and the camera settings, myself and Jade then shoot for about 20-30mins per outfit. All in all, to shoot 4 it takes about 4 hours. This includes driving time, getting changed and reapplying lipstick!
5. Edit Images
This is where the real work starts on my part. Jade has done her thaaaaang in taking the photos and then I do mine by editing them. Over two years ago Jade sat with me and taught me the basics of Lightroom, and since then I've come along way in bringing my photos to life. Just before I start editing I go through all of my photos and choose the ones that I think are the best. Sometimes, I'll have 20+ photos that I love (which is what happened for this post), other times I'll only have 10 - it all depends on how critical I am of myself. It can also be other factors like weather or lighting. I don't airbrush or photoshop my images, I simply play around with the saturation, the noise, the contrast, the tones etc etc. I nearly always add in a fade haze too because I just like how that looks.
6. Decide On Text & Layout
Next I usually think about how I am going to incorporate these images into a post. Do I want to focus just on fashion with a post like 'how to style gingham' or do I want to talk about something that really matters to me like 'the lack of diversity in blogging'.? I actually opt for the latter more so than not, because the engagement is way higher on posts like that AND, I also love compiling them. I will then think about my post layout and how I want the writing and imagery to flow. Do I want big text? Do I want text written across a photo? Do I need multiple shop-able features? Once I have an idea of how I want the post to look, I then start building it using my plugins in my blog design, made by the wonderful Phil at Pipdig.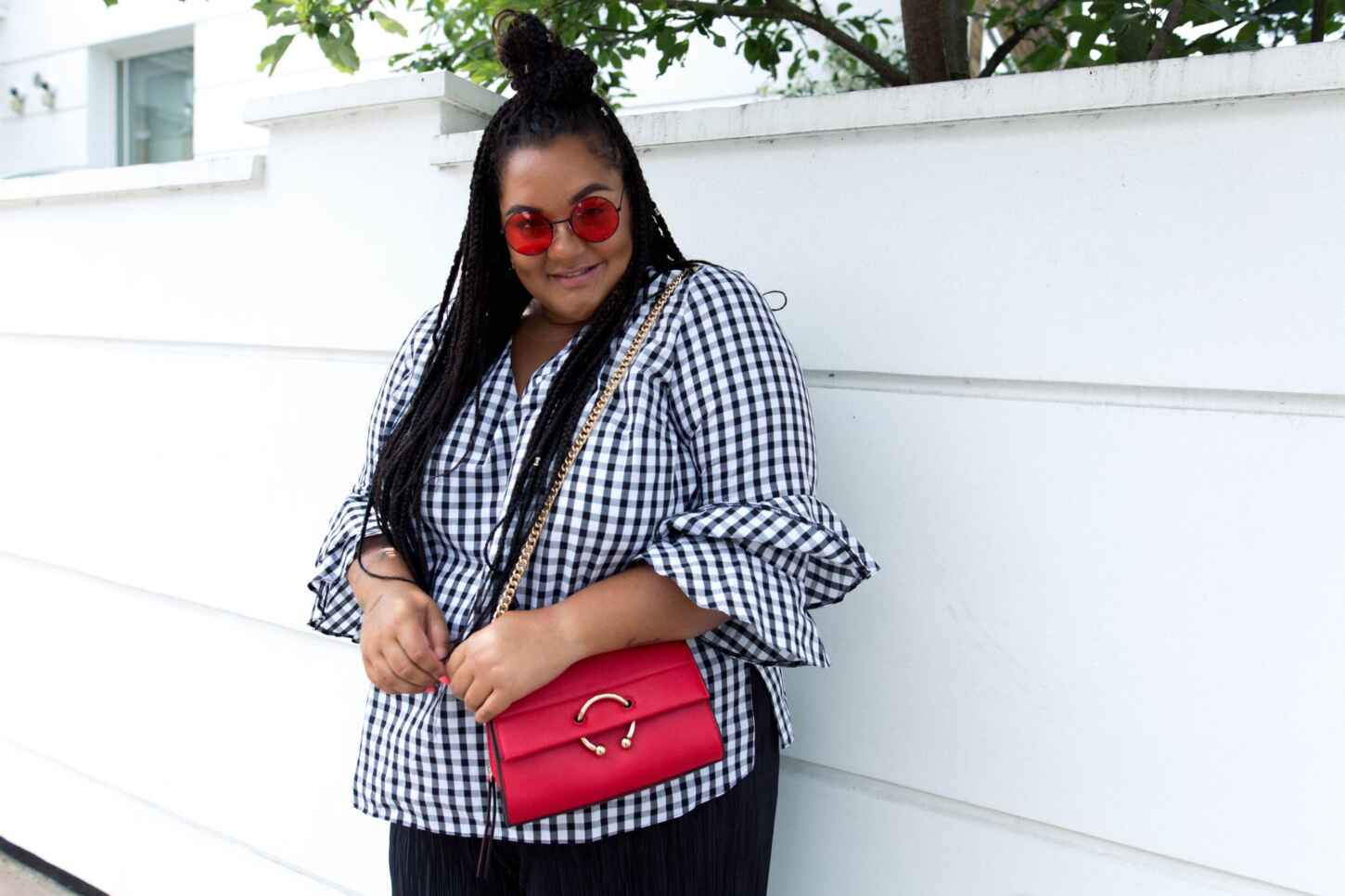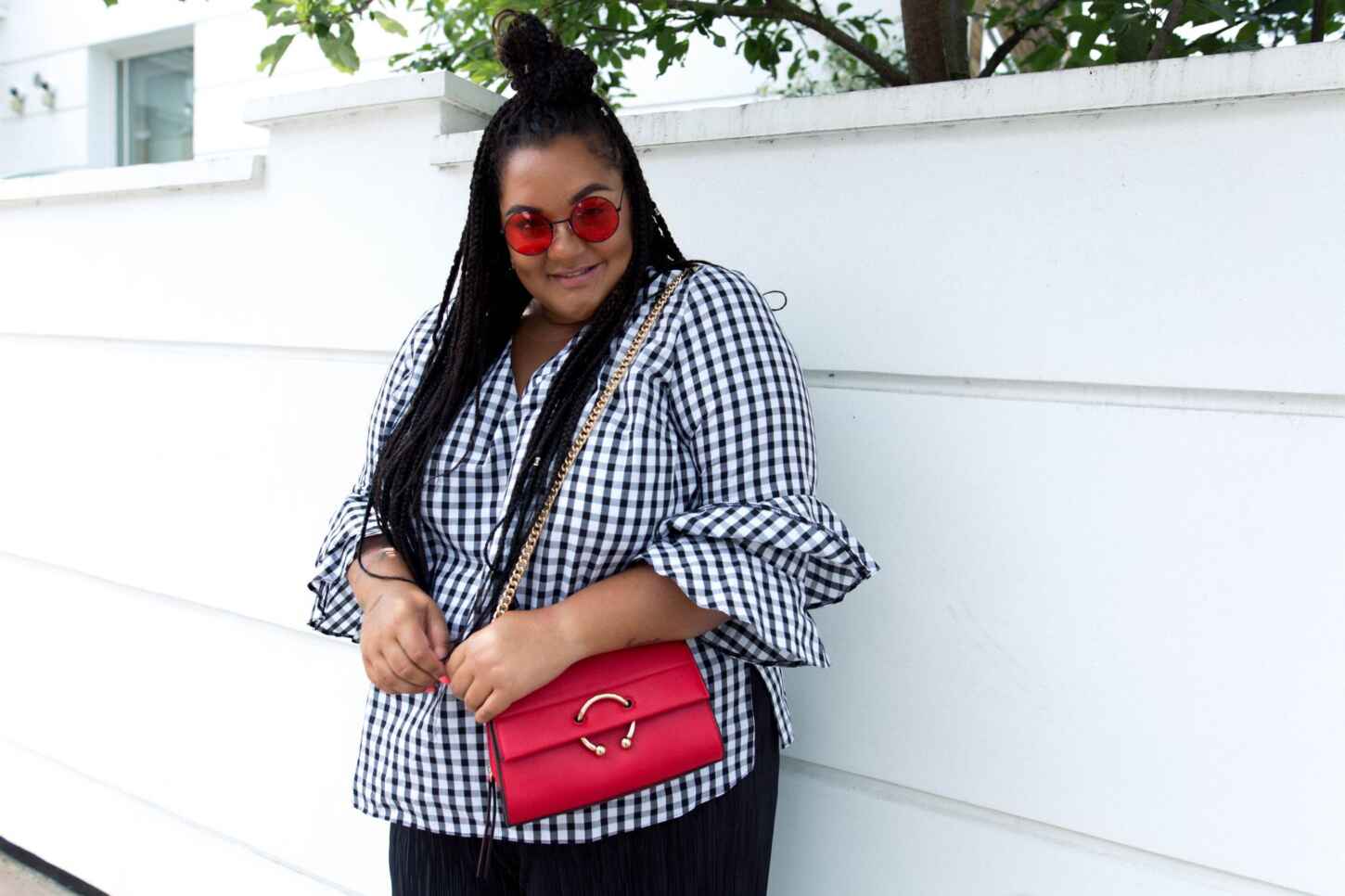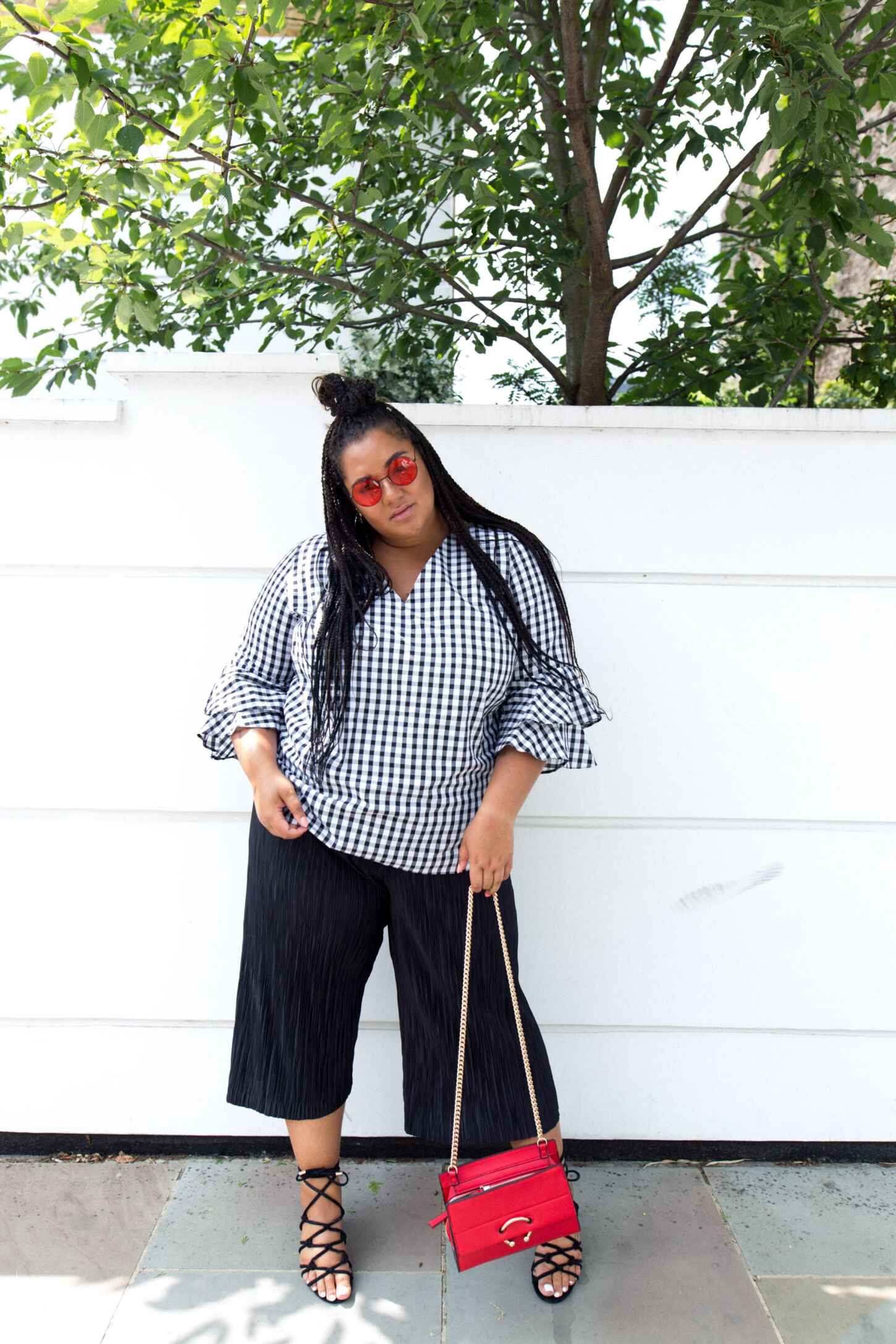 7. Complete & Publish
After I've finished with the text and image layout, I then make sure I've made no spelling mistakes, as well as adding in any links to sites like ASOS or items of clothing. This is where I'll also add in shop-able features so that my readers (you guys) can shop with ease and have a visual representation. Just a little FYI, my outfit posts usually take around 2-3 hours to do. This is because of all the different functions and ways I edit everything. I started this post at 8.52 and as I write this its 10.53! Then its time to hit publish, and thats when I'll share my new post on Twitter and Instagram. Mission c o m p l e t e!
And there we have it! The evolution of an outfit post. I hope this post gave you an insight into the effort and work that goes into my style content. I've absolutely loved putting this all together so do let me know your thoughts. If there is any particular style content you'd like to see then please don't hesitate in asking. September is all about transitional pieces so summer outfits will slowly but surely be decreasing from here on in.
Here's to chunky scarves, hot chocolates and candles. I am beyond excited.